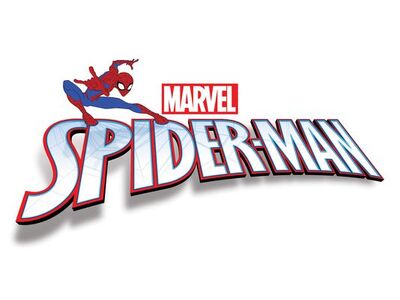 Marvel's Spider-Man
is an American cartoon animated television series which based on the Marvel Comics character of the same name. The series will replace
Ultimate Spider-Man
after it's fourth season.  
Synopsis 
Edit
Young and insecure but courageous and intelligent Peter Parker must adapt to his superhero life and high school (Horizon High) while following his Uncle Ben's last words, "With Great Power Comes Great Responsibility" . 
Peter Parker/Spider-Man/Symbiote Spider-Man  
Ben Parker 
May Parker  
Max Modell 
Harry Osborne 
Gwen Stacey/Spider-Gwen 
Miles Morales/Ultimate Spider-Man  
Doctor Octopus/Superior Spider-Man  
The Jackal 
Spider-Queen  
Venom 
Vulture 
MJ 
Episodes 
Edit
Season 1 
Edit
Ad blocker interference detected!
Wikia is a free-to-use site that makes money from advertising. We have a modified experience for viewers using ad blockers

Wikia is not accessible if you've made further modifications. Remove the custom ad blocker rule(s) and the page will load as expected.